5 excellent speeches from Google Partners Accelerate 2016
2016. Dec 09.
Reading time: 3 mins
Google Premier Partners Accelerate 2016 is an event which brings Google's top Premier Partner agencies together for an amazing chance of networking opportunities and learning. This year we had the honor to visit Google in Dublin as a shortlisted agency among 145 Premier Partner agencies from the EMEA region (Europe, Middle-East, Africa). This is pretty big achievement as this 145 agencies were chosen from more than 1600 applicants.

This is just a brief summary of the takeaways we'd like to highlight to you; there were more presentations and the topics were quite diverse: these are just the ones you could easily learn from and we find the most interesting.
The opening address was held by Marcin Karnowski, who is the Head of GMS Marketing in the EMEA region. He has been working for Google for more than 7 years meaning he started before 92% of Googlers. He was speaking about the emerging importance of continuously changing technology.
According to his presentation, content consumption on mobile has taken over desktop. In 2017, revenues earned from mobile applications may rise to $70 billion.
Another interesting takeaway: according to a recent study, if the mobile and desktop websites' speed are equal, mobile users tend to feel the experience slower than desktop users. Clearly, site loading speed has become more important than ever.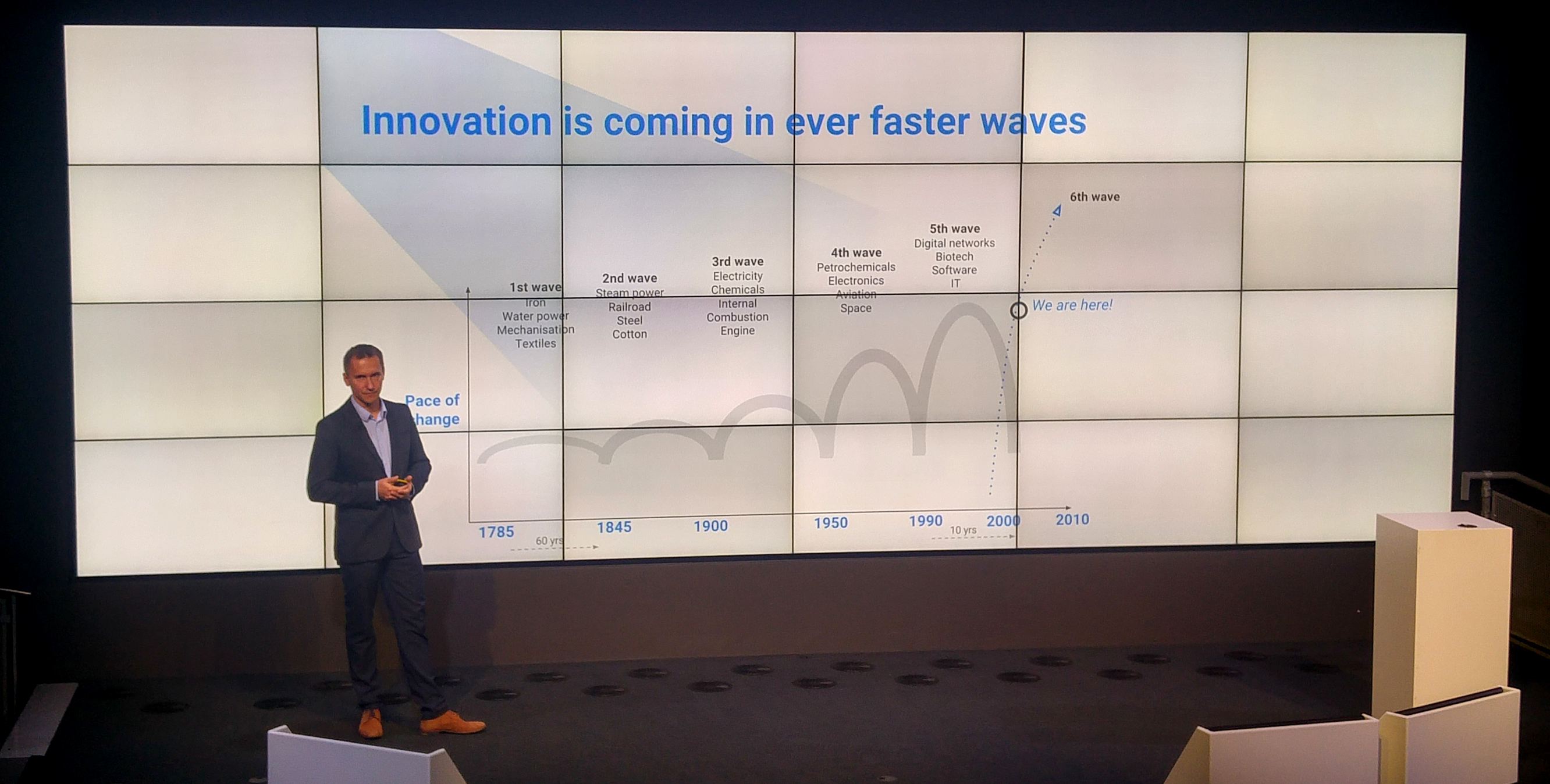 Few brands deliver a good customer experience
Thomas Huson, Vice President of Forrester has been talking about the most influential trends in tech. While highlighting trends related to AI, another thing really sticks with us in relation to Internet of Things: by 2020, there will be 5 billion smartphones in use. This provides a great ground to strengthen the trend.
His key takeaways in summary:
Prepare for disruptive technologies in the next five years, but prioritize people over technology.
Combine systems of insights and systems of engagement to deliver more contextual experiences.
If speed thrills, friction kills
He was followed by Ben Tyson, Global Lead of Live Training Strategy at Google. His informative performance was mainly focused on mobile devices and micro-moments.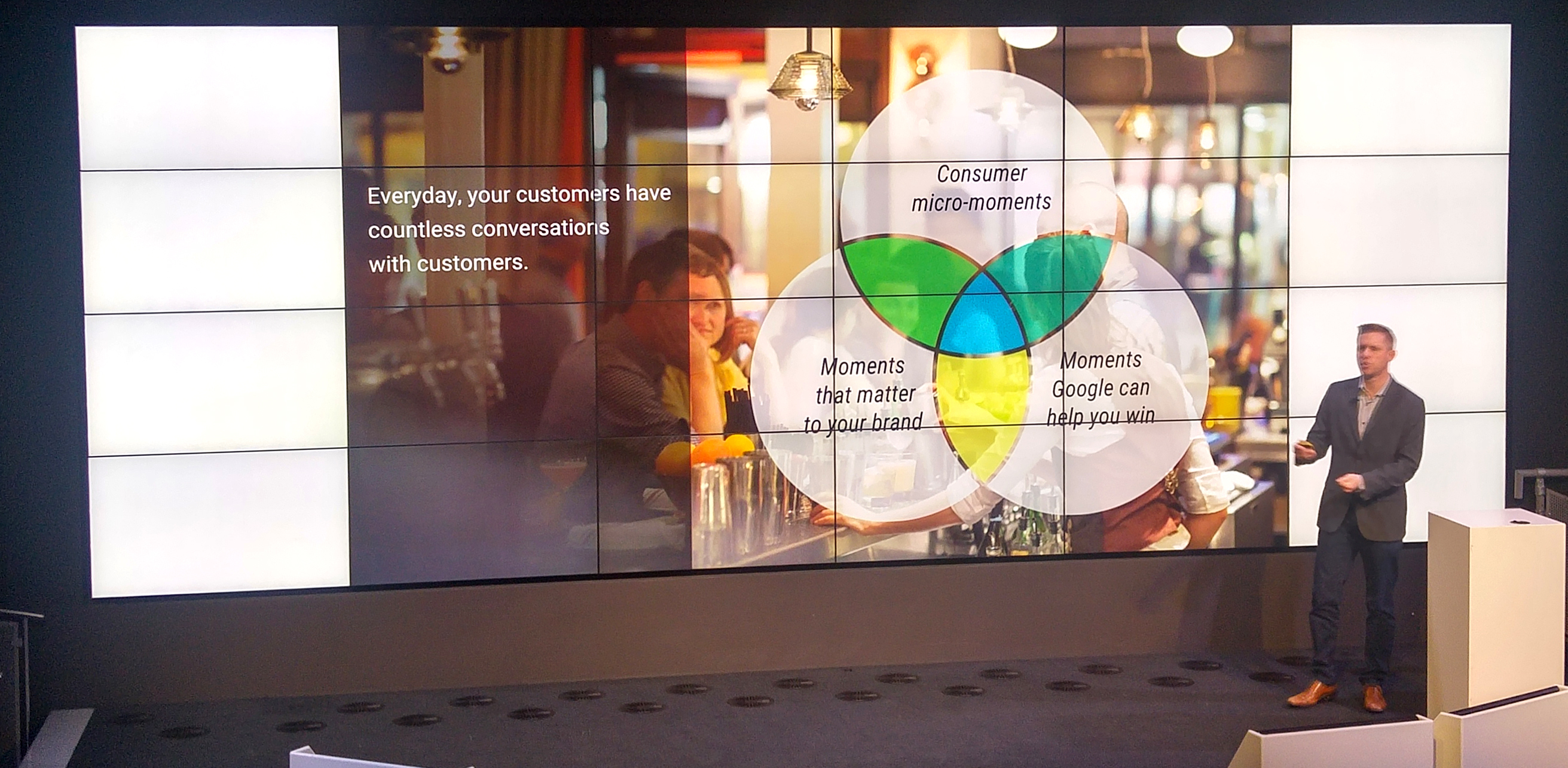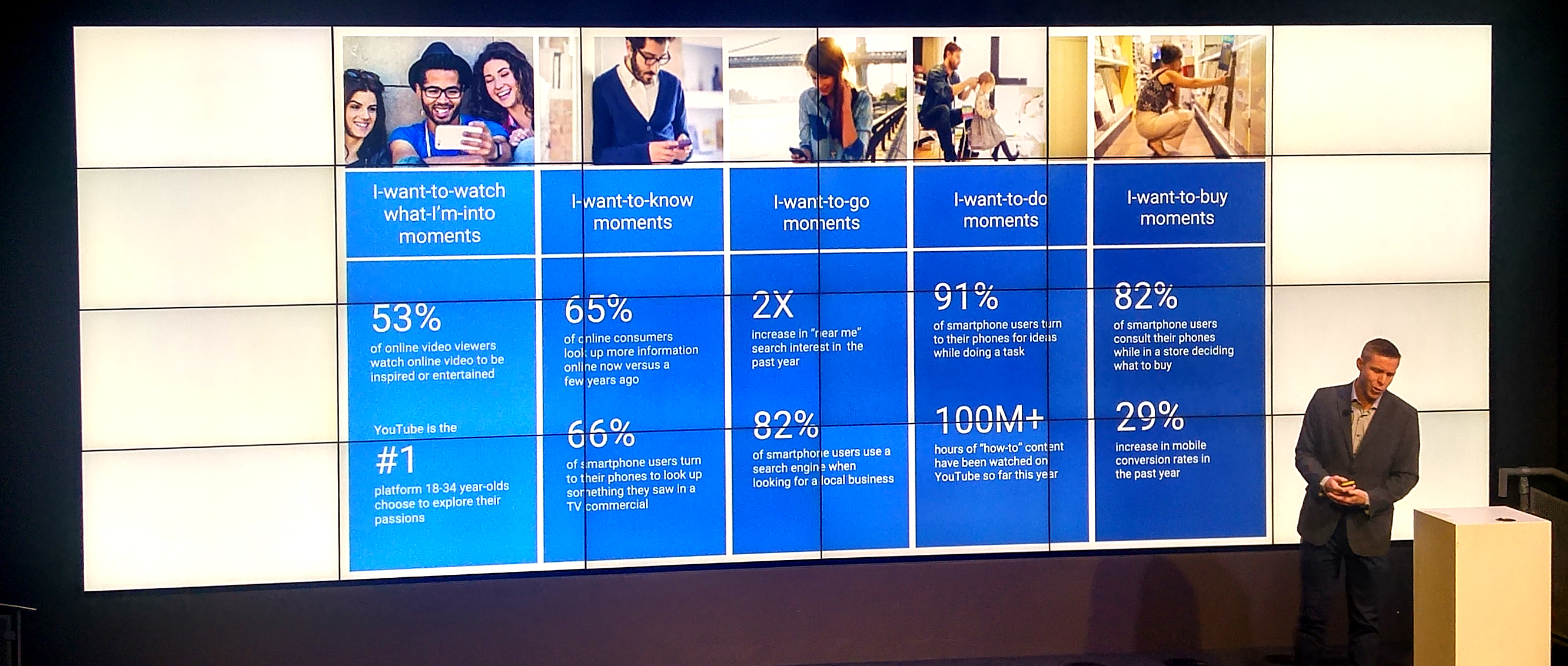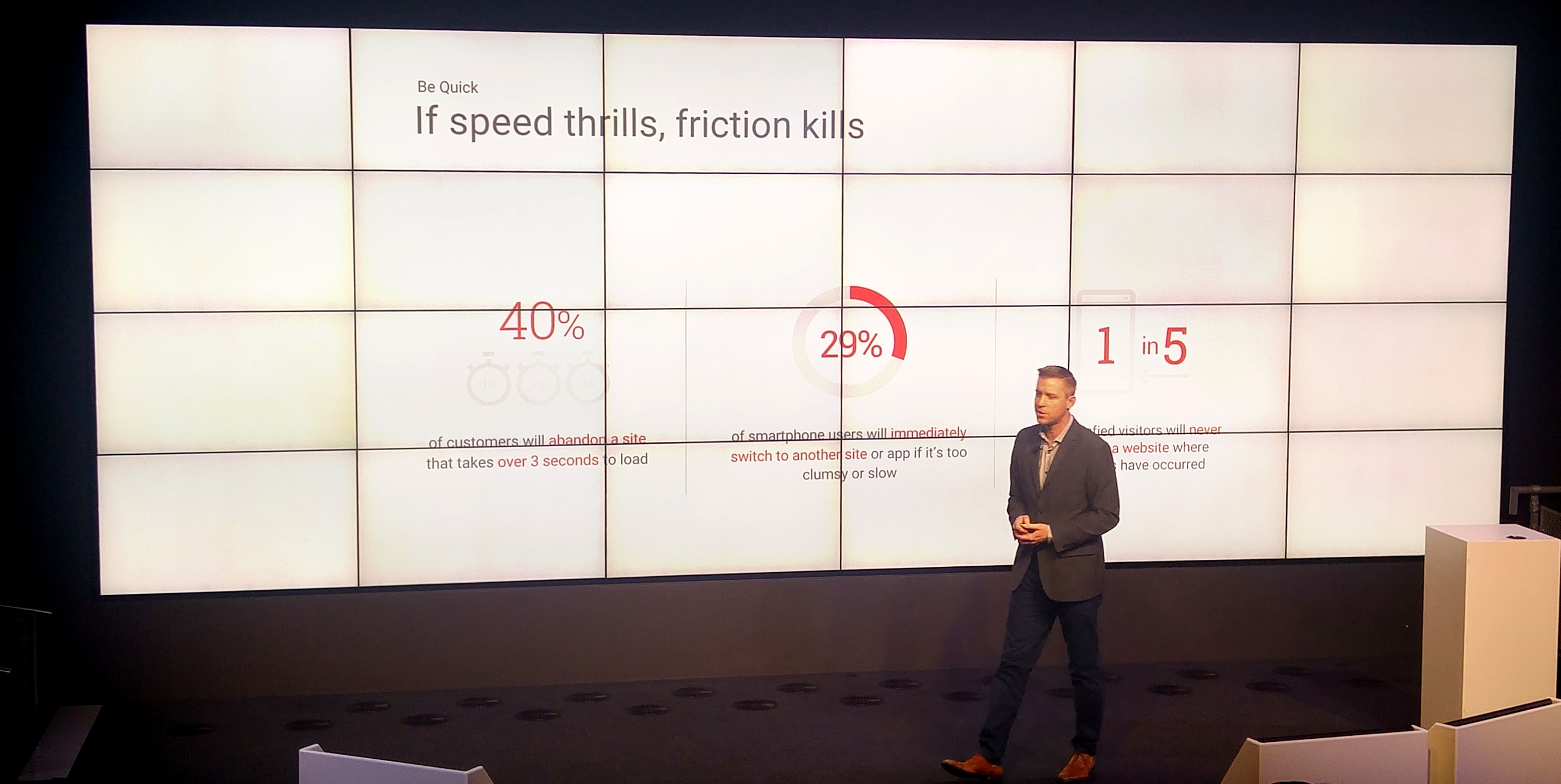 Moreover, he showed us a great tool Google developed. With this handy tool, you can test your website and find out how well it works on mobile and desktop devices.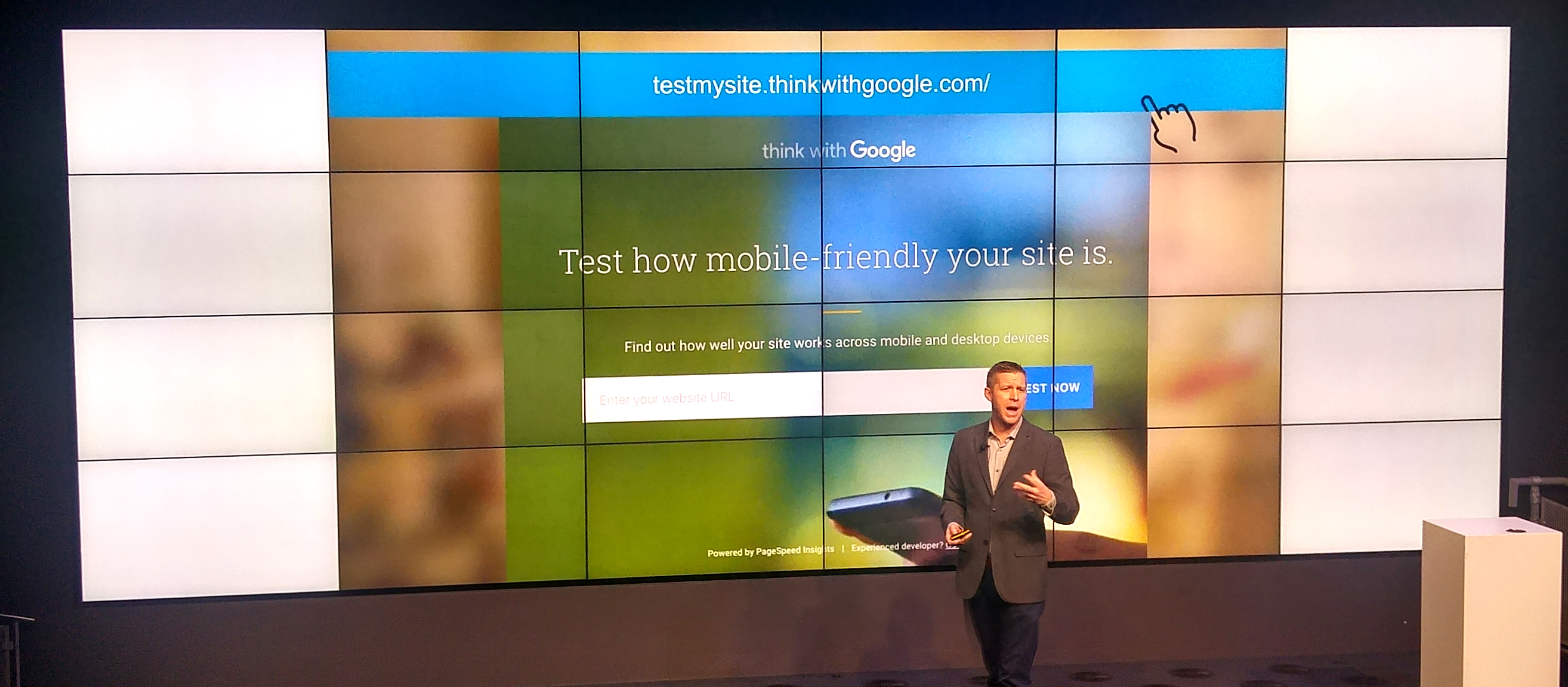 Among the many useful tips he shared with us, he talked about another app. The YouTube Director for business app can be used to create video ads on your phone in no time. This is only available for iPhones yet.
Web psychology in a nutshell
One of the best performances was Nathalie Nahia's presentation about our emotions and how to influence them. She discussed how videos can be useful when it comes to engaging people with advertising. Interesting insight: your videos need to be compelling even when there is no sound.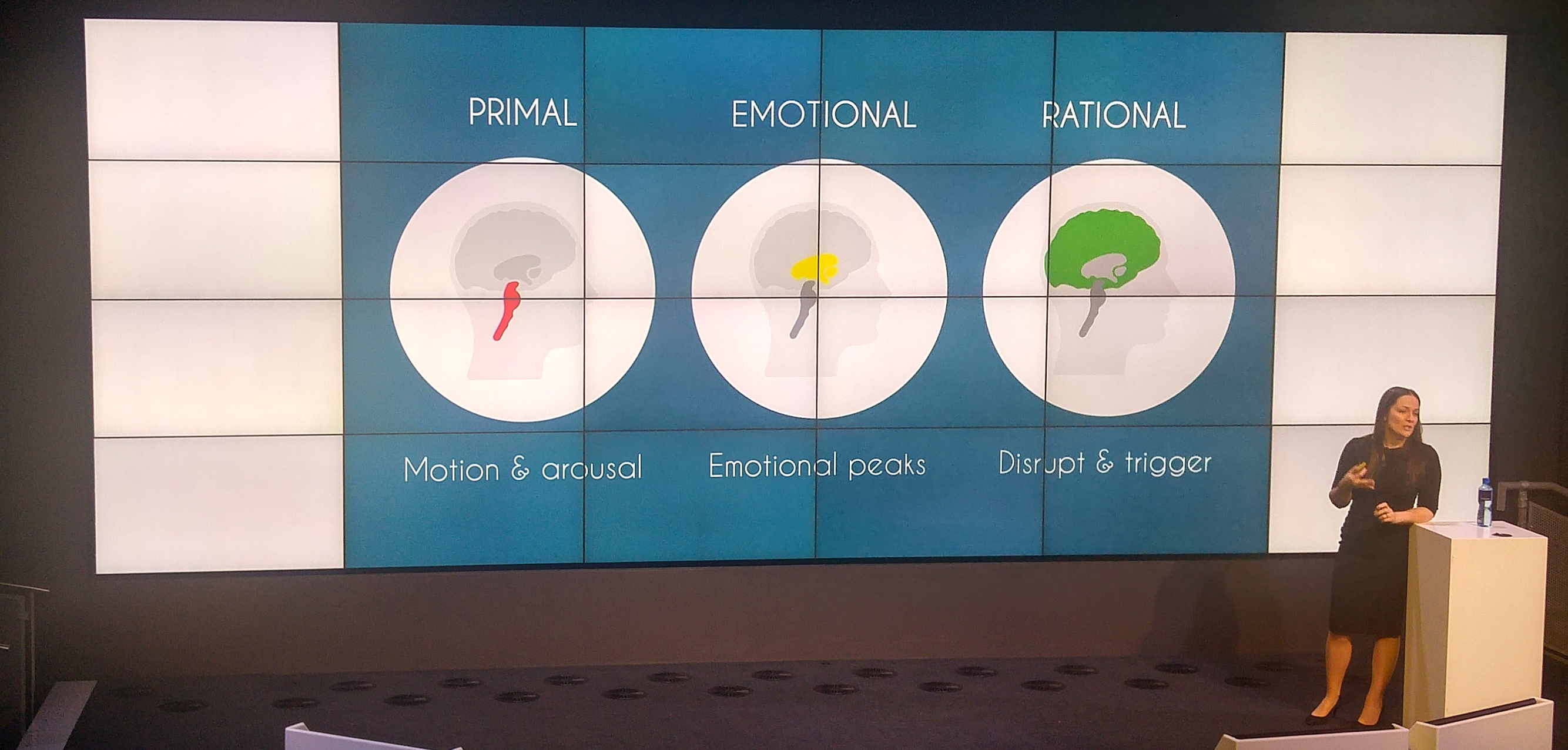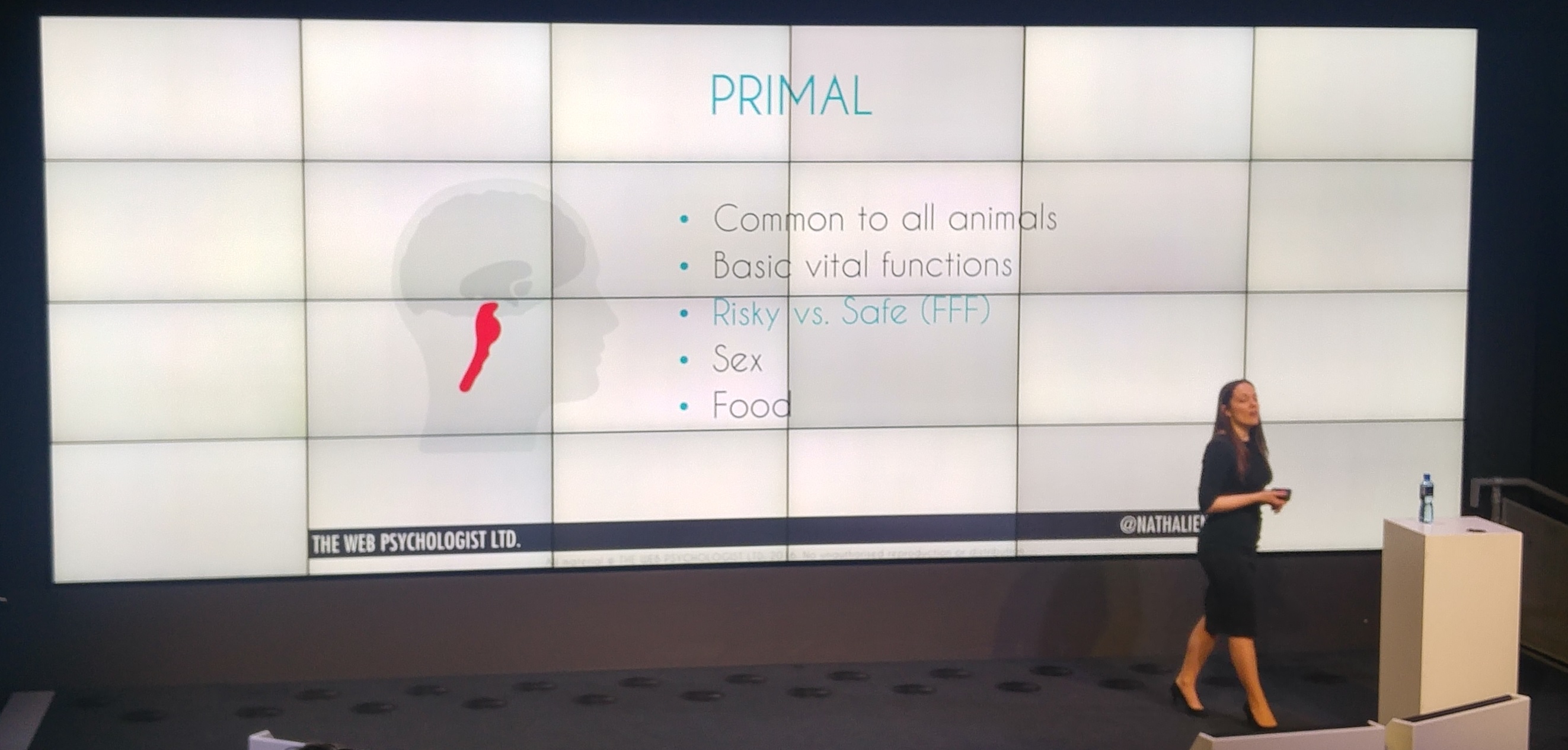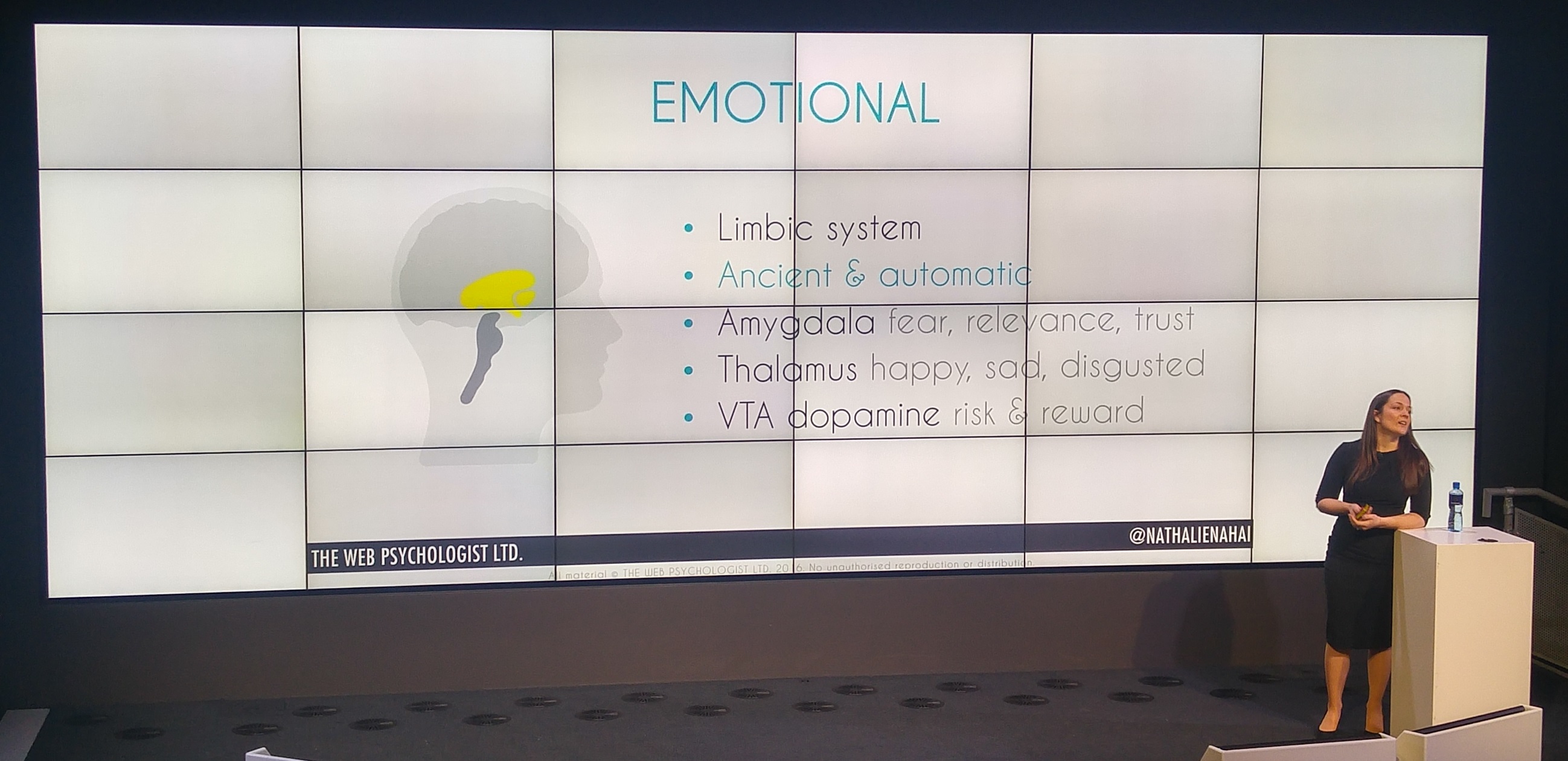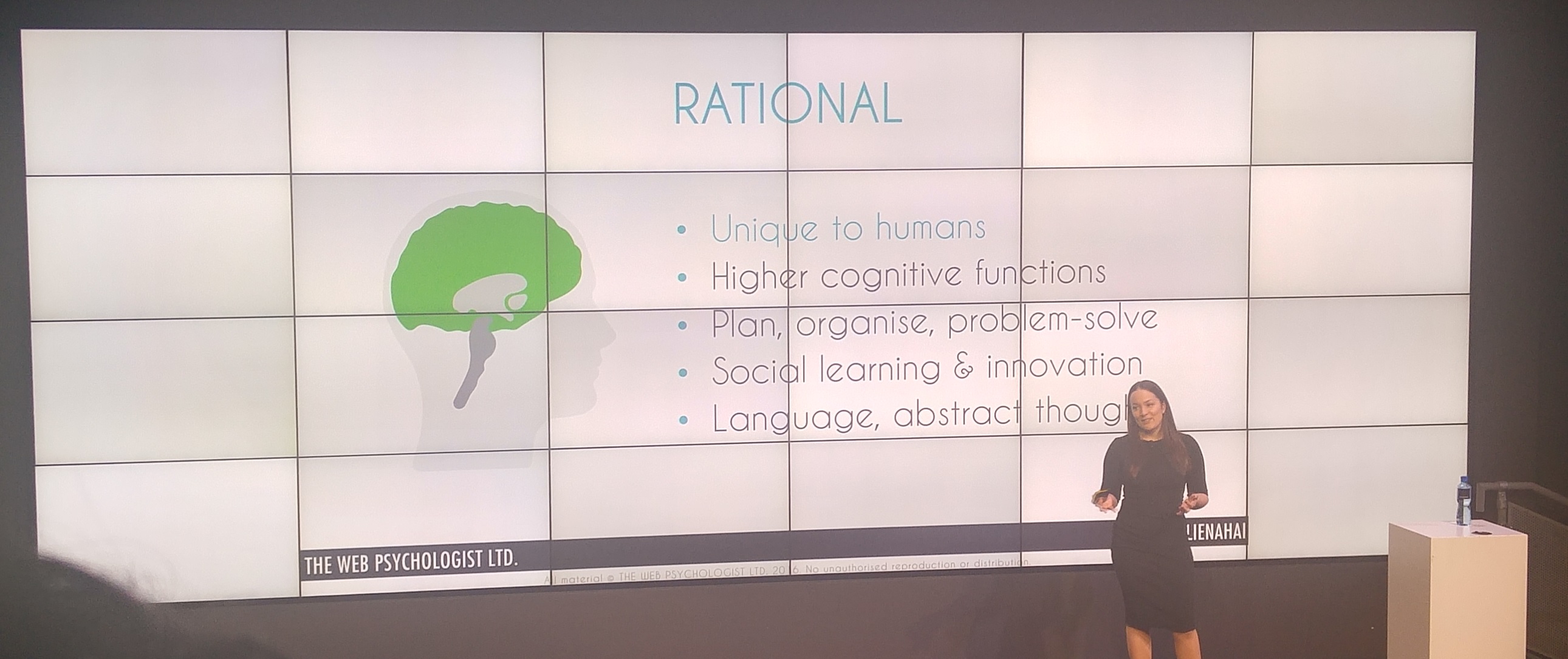 Here comes the most emotional part. You can't even describe the effects of this upcoming video. As surely as tears came to everyone's eyes at the conference, you will remember this one.
At last but not least, Nathalie even shared a great formula you can apply when you write your headlines.
Job Interview at Google
Then, Helen Tynan spoke about HR decisions at Google. She is the Director of People Ops at Google EMEA which let her give us truly meaningful insights into Google's best practices.
She showed us how Google's providing a place to work where every personality type finds their own space.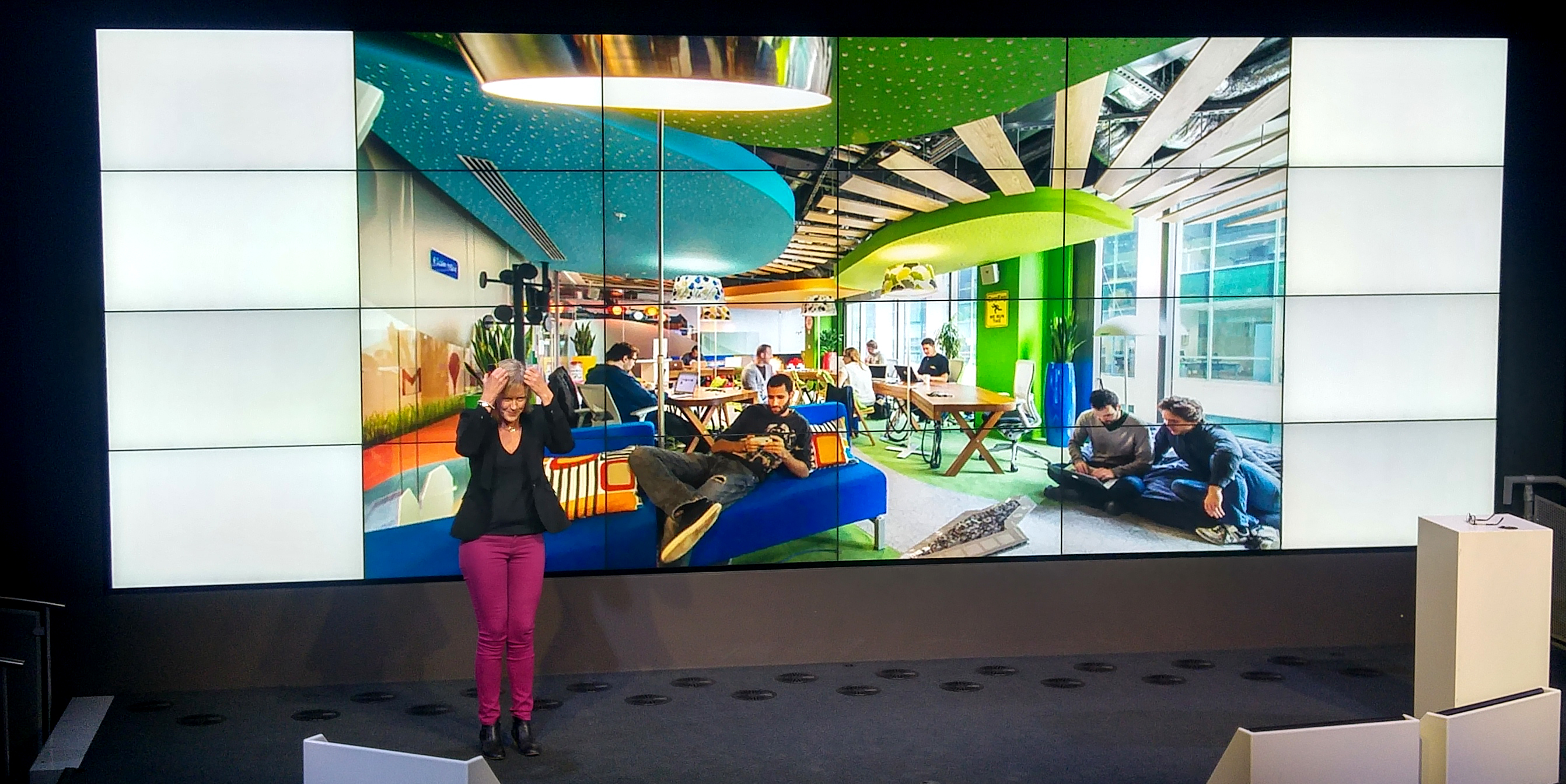 You may also have heard about Google's infamous hiring processes. Helen shared some interesting findings about them: previously is was common to have 10+ interviews with a candidate before hiring them. As this is an extraordinarily long interview series, they investigated the process to make it more efficient. They found that after the fourth interview, they don't really get any new information about the possible hire. Nowadays, Google "only" has about 4 interviews with most cases with any possible employee.
She also shared some of her experience she gathered over the years. For example, if your instincts say you shouldn't hire someone, listen to them. About 80% of the time, your instincts will be right.
Another quick hint she mentioned: Look at your interviewee and ask yourself this question: If your flight is delayed, would you like to spend 3 hours at the airport waiting, with this stranger?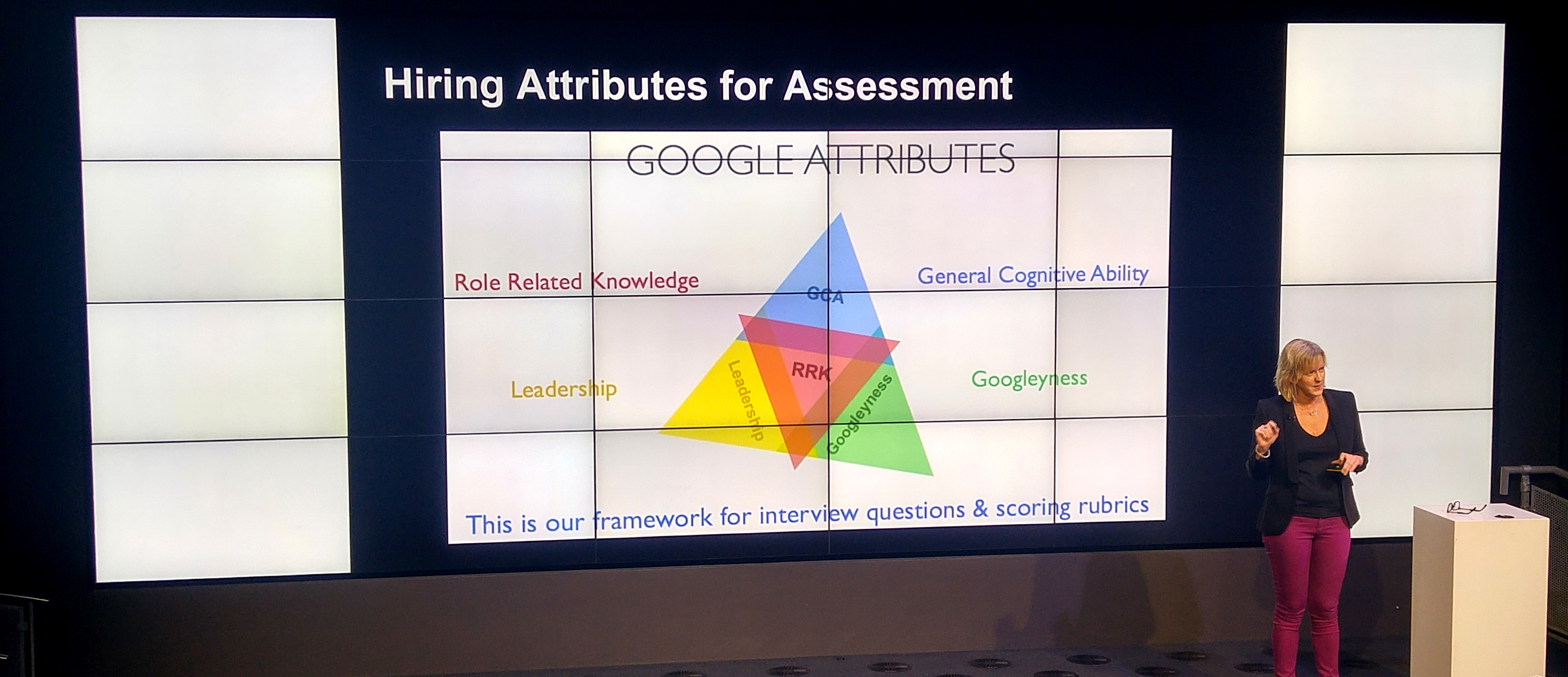 Award Ceremony at Mansion House Dublin
Visiting Google Partners Accelerate was a pleasure. The whole event had a great atmosphere and it was a unique chance to meet some of the bests in the industry. In the picture below, you may see the Hungarian agencies who got shortlisted to the Premier Partner Awards, with our agency's founders on the left. 🙂 We hope to see you guys next year!